Johnson Grammer School, Warasiguda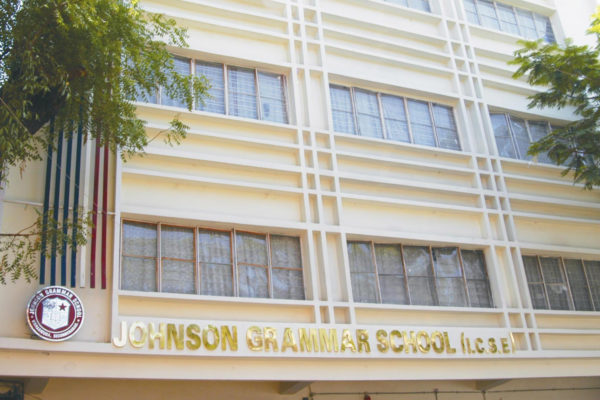 Johnson Grammar School is a private middle school in warasiguda, secunderabad. It was established in 1979 by the late Shri. S.R.N Mudiraj. It is now administered by B. Shree Hariee.
Quality Policy
To achieve and sustain exemplary standards, national as well as global, both in formal education and student discipline by providing quality education for all round development.
We are committed to build and maintain a culture for continual improvement in all functions of the institution and monitor the success.
Commitment to Development
We at Johnson Grammar School, warasiguda are committed in developing students not only in skills and knowledge, but also the desire for continuous learning, in order that their learning be relevant today and in the future. We are committed in focusing their education on society, brotherhood and excellent leadership and developing the ability to apply acquired knowledge in the world they live in.
We are aware that mere learning is not just about how to make a living. Mere learning does not suffice, but learning and knowing about how to live meaningfully is most important. We contribute largely towards inculcating strong values for developing a sound character and positive sentiments for our country.
Guiding Principles

We aim to be a very happy, caring school where children feel valued, stimulated and challenged. Our students are unique individuals who come from a wide range of cultural backgrounds. The school offers a supportive and intellectually challenging educational environment to encourage students to succeed and enable them to understand their role in a world community.
Our school foundation is based on the principles of understanding and utilization of knowledge which is fundamental to the educational process, learning and self-improvement being life-long endeavors.